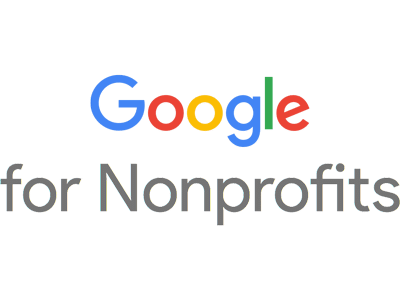 As a Google certified consultant, Google Partner, Google Marketing Expert and former nonprofit employee, I help nonprofits make the most of free offerings available with the Google for Nonprofits program.
Along with my digital marketing qualification, I used Google for Nonprofits on the nonprofit side during the seven years I worked for a community foundation. I also wrote multiple grants that were successfully funded by Google's community outreach program.
Many organizations are not aware of all the benefits available for nonprofits from Google or how to make the most of them. A few features are highlighted below.
Benefits of a successful AdWords campaign include:
Reaching your target audience
Promotion of events
Recruiting volunteers
Building an email list
G Suite benefits (formerally known as Google Apps) include:
Using your web address with Gmail
Collaborate from anywhere
Secure, automated online backups
24/7 Google support
Are you ready to move forward with professional consulting from someone who knows marketing and nonprofits? The exact pricing for your organization depends on the complexity of your account.
Option 1:
Initial set-up of AdWords campaigns, ad groups, ads and keywords once approved
Includes 30 minute phone after set-up completed
Investment: Starts at $775
Option 2:
In addition to account set-up
Quarterly management of AdWords
Includes 30 minute phone call each quarter
Investment: Starts at $2,000 (Set-up, quarterly management for one year)
Option 3:
In addition to account set-up
Monthly management of AdWords instead of quarterly
Includes 30 minute phone call once a month
Investment: Starts at $4,000 (Set-up, monthly management for one year)
Additional a la carte services:
Set-up of G Suite (Google Apps)
Training on Google AdWords
Development of YouTube campaigns
Monthly Google Analytics reporting
Digital strategy sessions